Disney's "Recess" Meets "Deadly Premonition"

Well, it's official.  With its second episode, Kokurase has officially gone completely off the rails. What started as a cute but ultimately forgettable game about high school kids playing at matchmaking has become a story about class warfare, rival gangs, and diving-helmet-wearing, fan-wielding teenage terrorists. It's like a low-stakes West Side Story with the melodrama turned to eleven. It's a stupid, nonsensical mess of a game, and I find myself becoming absolutely smitten with it.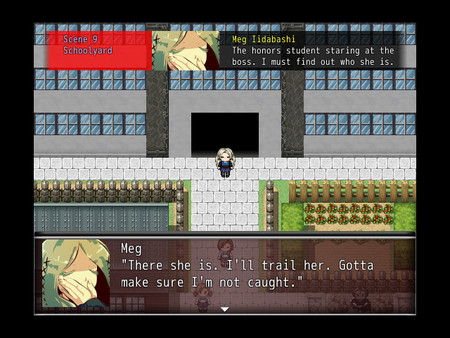 If you haven't played the first episode (or read my review, plug, plug), the series focuses around the titular Kokurase gang, also known as Cupid's Helpers, who work in secret to help students who find themselves unlucky in love. Last time around it was a fairly straightforward story about helping a cripplingly shy freshman named Sakura help the most popular boy in school. This time around starts with Kanta, the inexplicably-psychic member of Kokurase, getting visited by a ghost, an event which turns out to be the least crazy part of episode 2's narrative.
I don't want to spoil too much, since getting to experience the story for yourself is the whole appeal of these sorts of adventure games/visual novels/whatever Kokurase's calling itself. But it involves a heretofore-unmentioned violent class war between general students and honors students (who get to go to class in a building that's lavishly decorated with gold and velvet), a rival gang to Kokurase which believes that love needs to be left up to fate, and the aforementioned ridiculous terrorist group, which will stop at nothing to abolish the school festival dance because…well, there doesn't actually seem to be any real purpose to their actions, at least at first, but that's what makes it all the more endearing.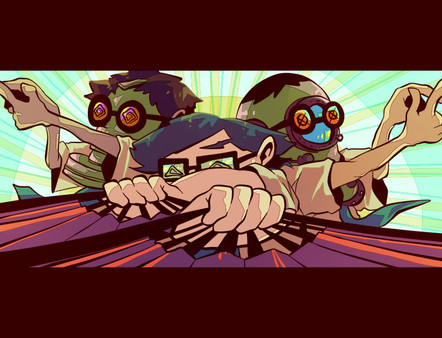 In an era where games are doing everything they can to be grim and serious, it's really refreshing to see a game just commit to being absolutely ridiculous. More and more, Kokurase reminds me of Disney's Recess – a world where petty school squabbles are treated as deadly serious conflicts, with most of the humor coming from the reactions of these deadly serious deadpan characters who live in a nonsensical world. The humor is spot-on, and I caught myself laughing out loud on a number of occasions. In fact, I don't think it's too hyperbolic to say that Kokurase is one of the funniest games I've played this year, not that there's been much competition for that spot (2016 has been sorely lacking its Undertale).
I was also glad to see more side characters getting their due in the game's second outing. In my review of the first episode, I mentioned that the only characters I had any interest in where the quirky members of the titular gang, and while they're still as fun and interesting as ever, the second episode also gives us memorable characters in the supporting cast, both teacher and student. I really liked the Thin Red Liners, Kokurase's rivals (who might as well be wearing T-shirts that say "series antagonists"), and I'll be really interested to see their involvement in coming episodes. That said, my absolute favorite of the new cast is Musashi Tachikawa, a general student class bully who's competing for the same girl as Kokurase's latest client, and whose hatred of honors students is grim and absolute. Whether through lazy writing or a genuine attempt at humor (I'm inclined to believe it's the latter but I don't care either way), he seriously cannot go a single sentence without mentioning how much he hates them, and every scene he's present in becomes an absolute delight as he rants, raves, and monologues about the evil of the bourgeoisie honors class. If you asked him what time it is, he'd probably answer "NUMBERS?! What AM I, some kind of HONORS STUDENT who KNOWS MATH and UNDERSTANDS the linearity OF TIME?!!!?!?!"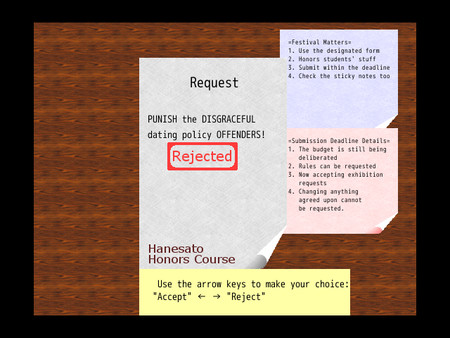 Gameplay has also been revamped this time around, which isn't really necessary but is certainly a nice addition. In addition to the collection of "Key Phrases" (think standard point-and-click inventory puzzles with words instead of objects) introduced in the first episode, this second chapter features more difficult "failure is not an option" missions and a Papers, Please-like minigame requiring you to approve or reject suggestions for the school festival dance. It's nothing spectacular, certainly nothing you haven't seen in other games, but it's nice to see that Degica Games are paying attention to the game mechanics as well as the story with these later episodes, and the approve-reject minigame is used to get yet more jokes in as you have to approve ridiculous things like "we need 1000 snakes for the dance".
I ended my last Kokurase review saying that "the next episode…will hopefully have spent a lot of time ironing out the many technical issues", and I'm happy to say that that is in fact the case. The jittery opening sequence has been replaced with something much more simple and effective, there's a lot less lag in the game's overworld, and I didn't experience any game-breaking crashes this time. Trying to take a screenshot still erases all your save progress, though, which is something that probably only annoys me and other game reviewers, but still.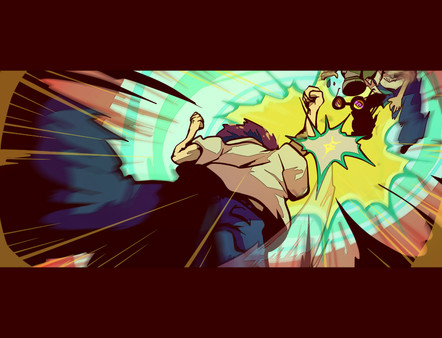 If you're a fan of these sorts of Japanese adventure games, you really should give Kokurase a try. The characters are charming, the story is light-hearted and laugh-til-you-cough hilarious, and the writing is rock-solid. And if the next few episodes can keep up the level of quality shown by the game's second outing, I think this series could prove to be something really special. At any rate, the first episode's still free, so you might as well give it a shot and see what you think.
Unless you're a filthy class-traitor honors student, that is.
FINAL VERDICT: 4/5
Available on: PC (Reviewed); Publisher: Degica; Developer: galanti; Players: 1; Released: November 21, 2016 ; MSRP: $4.99

Full Disclosure: This review was based on a PC copy of  Kokurase purchased by HeyPoorPlayer.